It has been a while but we have all missed you so much and thank you for all your well wishes over the last three months.
Whilst we are looking forward to seeing you all, we want you and our staff to feel safe in our salon so I have carried out a risk assessment and devised a salon protocol based on this.
Because of the changes, please read The Salon Protocol for Clients and Health Check List before coming for your appointment.
Thank you
Colette and the Enhance Team X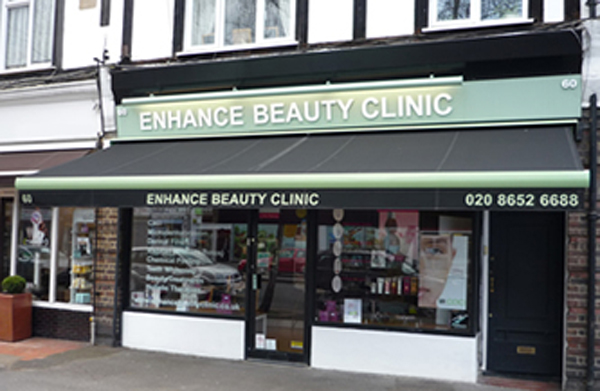 Salon Protocol.
What to expect on your visit to Enhance Beauty Clinic.
Please wear a face covering for your appointment.
Bookings are by prior appointment via telephone only.
If you would like to buy a gift voucher or products, please can you ring the salon in advance so we can prepare them and give you any advice you may need in making your purchase and we will give you a time to come and collect them at.
We will greet you warmly but without a handshake or a hug (as much as we would all love to see you) please only expect to see the therapist which you are booked in with in the reception area.
In order to keep to our 'one at a time at reception' policy, please arrive promptly to your treatment and leave promptly afterwards. (government has informed us there must be minimum chat).
If you are late we will have to reduce your treatment time to avoid treatment clashes.
Clients are asked to attend their appointment alone where ever possible.
Please ring the buzzer, then, wait outside the salon and your therapist will let you in to the salon and will open and close all doors for you.
Hand sanitiser is provided and we ask you to used it on entering or exiting the salon.
When possible please go to the toilet at home before coming to the salon for your treatment
Your therapist will be wearing a visor and mask whilst treating you and wearing appropriate PPE as per government guidelines.
Please bring your own water with you should you need it.
Please bring your own pen for signing your treatment record.
Where possible we will be using disposable paper to cover you instead of a towel apart from treatments such as facials and massage.
Couches will have vinyl coverings for ease of disinfecting after every client.
Each member of the team will be working from one room each, so you may be treated in a slightly noisier room than usual.
Health Check List
We will not be able to do your treatments if you or anyone that you live with have any of the following symptoms:
you have developed a loss of taste or smell
you have developed a new continuous cough
you have a temperature or feel unwell
you have been told to self isolate